Meet Peter Chiarkas | Meet Krissy Bonson | Meet Alyssa Hopkins  | Meet Keena Corbett | Closed Transactions | 2023 Sales | 2022 Sales | 2021 Sales | 2020 Sales | 2019 Sales | 2018 Sales |
Submit a Testimonial | Testimonials

Let us help you buy and sell in Centre County!
There are many qualities and skills that go into being an excellent realtor. In my opinion, the most is the ability to discover and address the different needs, wants, expectations and concerns of different buyers and sellers. This ability comes from a sincere concern for each person and their special needs coupled with a great deal of practical experience and education. 
That's why the ability to listen and be sensitive to my client's needs is the essence of good service, and everything we do in Real Estate work serves this object in one way or another. My team and I are committed to your success in finding your new home or getting your home sold. 
- Peter Chiarkas
Meet the Educated, Experienced & Committed Team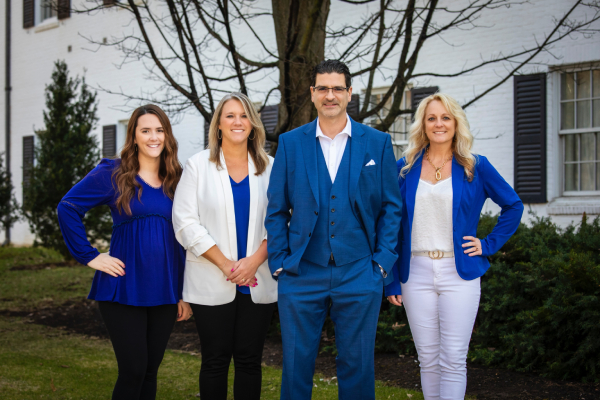 From the left: Alyssa Hopkins (Licensed Agent & Transaction Coordinator),
Krissy Bonson (Licensed Agent), Peter Chiarkas (REALTOR, Associate Broker & Partner)
& Keena Corbett (Licensed Agent & Administrative Assistant)
---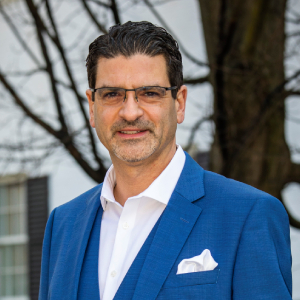 Peter Chiarkas, Associate Broker & Partner
Office: (814) 234-4000 x3328
Mobile: (814) 571-8204
Email: pchiarkas@comcast.net
Peter is a 1999 graduate of Penn State University. He is a highly motivated and energized Seller Agent. Prospecting daily, looking for Buyers for your home as well as networking with all agents in the area for Maximum exposure. 
As the Team Leader, Peter is 100% committed to making sure that the sale of your home is a smooth and profitable transaction.  With over 20 years of experience selling homes, Peter brings knowledge of the housing market that is unmatched.  He applies strong marketing and sales skills to get your property sold for the highest price in the shortest period of time. The satisfaction of his clients is the most important thing to him. His proudest accomplishment as an agent is that over 70% of his business comes from client referrals and repeat customers.  Peter is committed to making you a client for life! 
---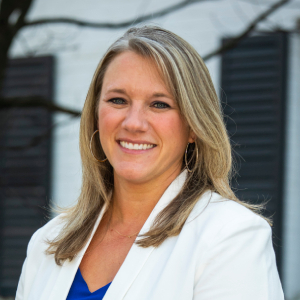 Krissy Bonson, Licensed Agent 
Office: (814) 234-4000 x 3333
Mobile: (717) 994-9080
Email: Kbonson1kbb@gmail.com
While her degree and career started in Human Resources, her love for real estate quickly developed when she became a licensed Realtor 9 years ago. She has always enjoyed building relationships with clients and working towards a common goal so real estate was a natural fit. Whether she's helping you purchase a home, listing your current property, handling closing, or arranging details along the way, Krissy will make sure you are informed and satisfied. Don't let the stress of home buying and selling weigh you down! Krissy will take care of the details so you can relax and enjoy the process. 
---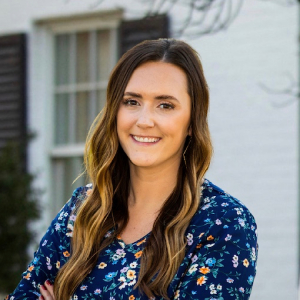 Alyssa Hopkins, Licensed Agent & Transaction Coordinator

Office: (814) 234-4000 x3348
Mobile: (814) 933-4911
Email: alyssa1kbb@gmail.com
Alyssa's experience includes careers involving detailed customer service so her transition into Real Estate - where developing strong interpersonal relationships is key - was a natural one.  Growing up she watched her father build houses and learned early in life to appreciate the unique joy found in helping people find their new homes. Alyssa works closely with our buyers and sellers, guiding each client through the process from start to finish. Alyssa will handle all of the details for you and help make the process more enjoyable by delivering the highest level of customer service. Alyssa also works as a buyer agent for Peter, helping buyers to find their perfect home. 
---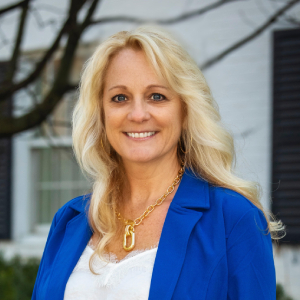 Keena Corbett, Licensed Agent & Administrative Assistant

Office: (814) 234-4000
Mobile: (814) 880-1740
Email: keenacorbett@gmail.com
For nearly a decade, Keena has combined her experience as a realtor and a school counselor to serve her clients with a unique perspective on buying and selling homes. We are in exciting but stressful times in real estate. You need a seasoned professional to support and guide you with expertise and honesty. As a lifetime resident of the area, her deep knowledge of properties, trends, laws, ethics, and the unique market in State College assures you will have an advantage in making your next move possible and positive.